How to Set Reminders
These steps will guide you how to set reminders for important dates:
Go to the 'Home' tab in the software.
In that, select the 'Preference' tab.

You can set reminders for 'Assets' (servicing), 'Loan' (EMI), 'Investment' (maturity of securities and Premium due dates).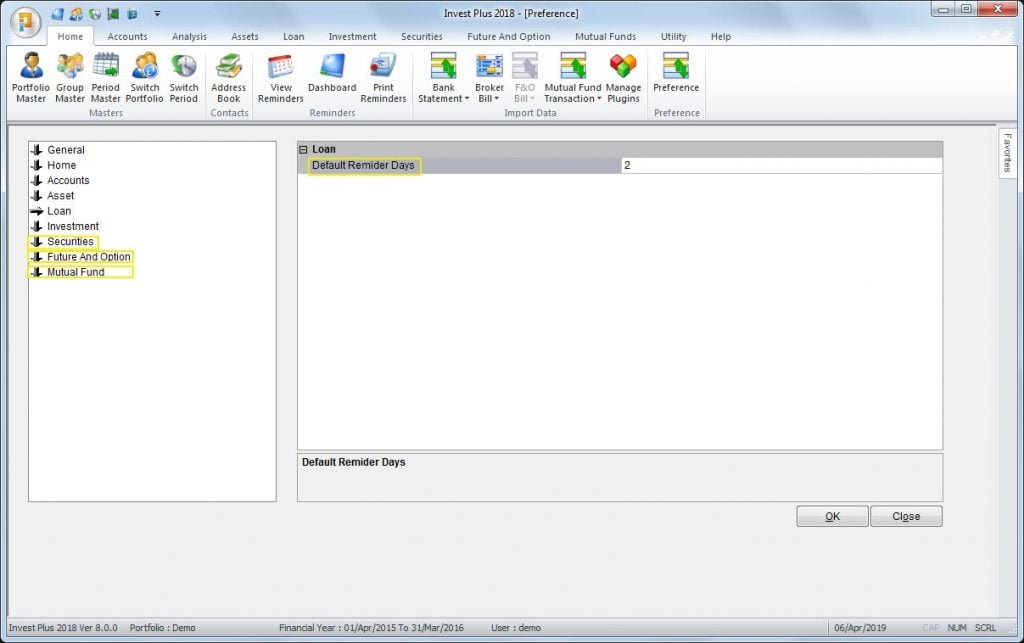 Click any of the above and in 'Default Number of Days', enter the desired days. This indicates the number of days before the actual due date when you will be reminded.

Sales & Support Call : 8000006688
For further queries, chat with us now.