All-In-One Portfolio Manangement Software
We have developed Invest Plus by understanding Indian investor and their financial behavior, be it an individual investor, professional, family office or advisor Invest Plus is for All.
You don't require to be Accounting or financial expert to manage your finances, Invest Plus made it easy for everyone who is not even a professional financial expert. By only spending 15 min a week you can manage your Investment, portfolio, and finances in Invest Plus Software.
Portfolio Management has never been easier thanks to these features...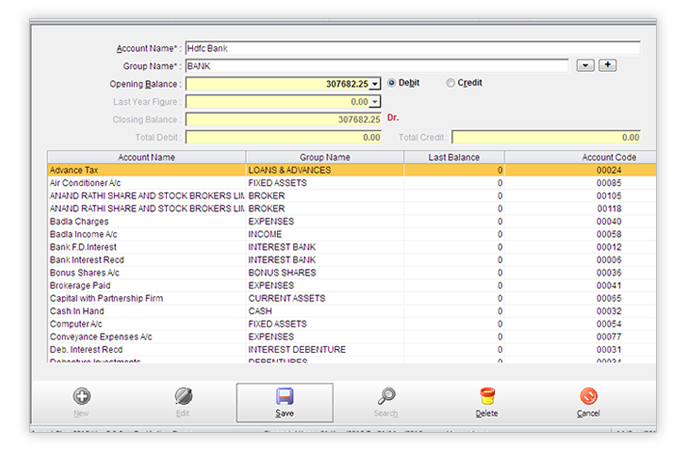 Accounting
Invest plus makes accounting everyone's cup of tea. We made the difficult accounting much easy with all the features and you can manage it without any professional help.

InvestPlus Software Gives facility to maintain all the details of accounting and recording transactions "Just Import your Bank statement and all work done in 2 clicks"



Daily Entry

Bank Receipt/Payment
Cash Receipt/Payment
Contra/Journal Entry
Credit Card Entry
Multiple Bank/Cash Entry
Multiple Debit/Credit Entry

Annual Statements

Trail Balance
Income & Expense
Balance Sheet
Accounting Reports
Bank/Cash Books
Bank/Cash Summary
Monthly Summary
General Ledger
Journal Register
Groupwise Report
Trail Balance
Budget & Financial analysis
Invest Plus makes it easier for you to achieve larger financial goals. By always knowing your overall financial status it will take care of small details and will help you to estimate your budget plan and other expenses.
Budget
Budget compare with actual
Graph
Budget Summary
Compare Accounts
Investment Graph
Industries wise Graph
Future Estimation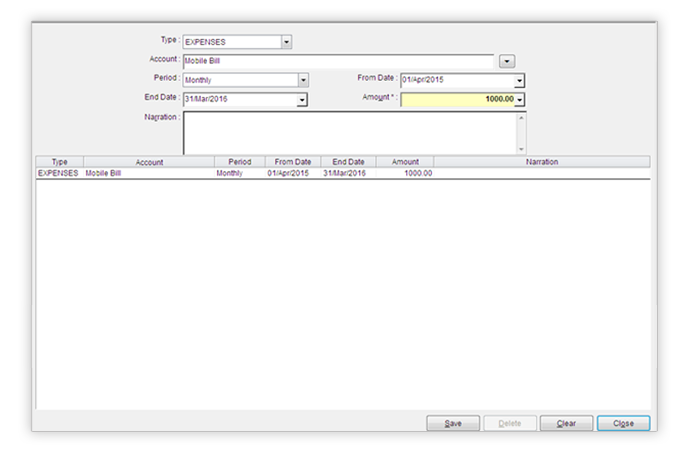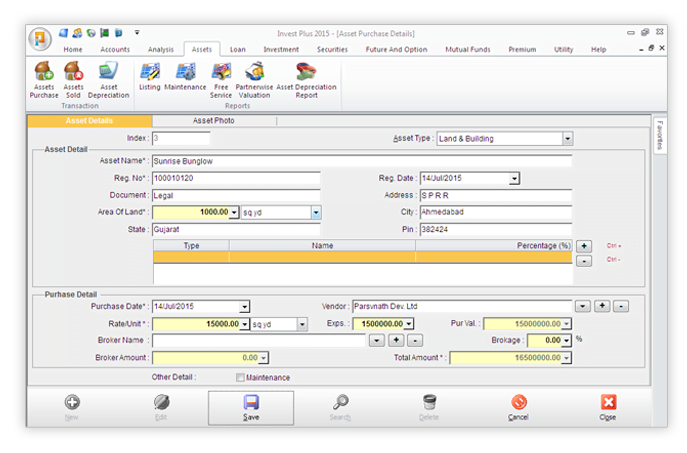 Asset management
Get a clear picture of all your assets and create a detailed report of depreciation, maintenance, valuation, listing etc. in a single software. Manage your assets well. Keep yourself updated with each and every single detail of your assets along with its depreciation in Invest Plus.
Assets Purchase/Sell
Assets Depreciation
Assets Maintenance/FreeService
Assets Listing Report
Assets Maintenance Report
Assets Free Service Report
Partnetwise Valuation
Assets Depreciation Report
Loan and Mortgage
Manage loan and mortgage effortlessly. Invest Plus lets you avoids the biggest mistake in investment and provides automation in all your entries. Select the monthly transaction and loan payment and manage everything.
Loan Borrowed / Lended
Manage Loan Against Assets
Manage Loan Installment with calculation & reminders
Auto linking of payment to account
Detail Reporting
Assets Mortgage Loan Report
Ledger Interest Calculator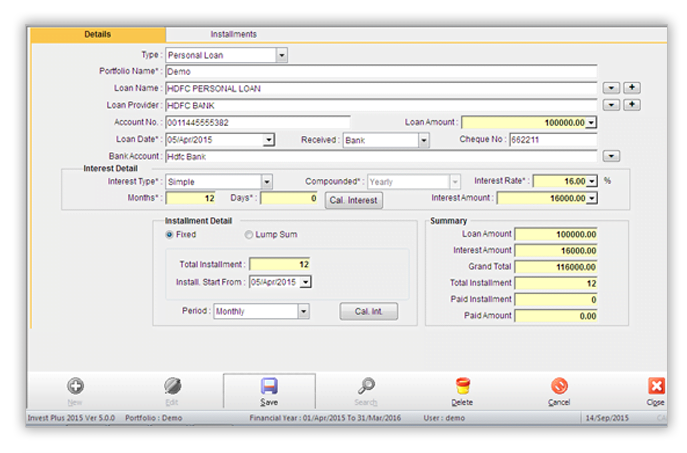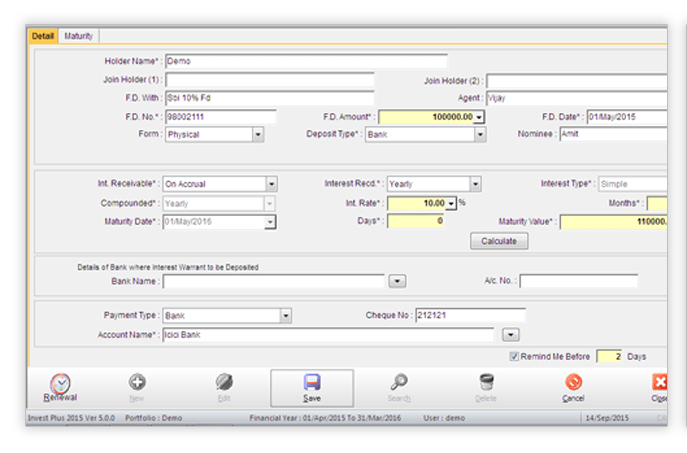 FD, Bond and Insurance
Managing your Fix deposit and insurance policy of your family doesn't seem easier but Invest Plus makes the easy. It covers all your basic financial transactions or any deposits and provides you more output in less entries. Get clear picture of your investment with advance reporting including due date reminder and accrued report.
Fixed Deposit
Certificate & Bonds
Insurance Policies
Auto Linking of FD Interest receipt to account
Auto Linking of Insurance Installment payment to account
Auto reminder for Premium Due date
Fixed Deposits Interest Accrued Report
FD Withdrawal Report
Company wise FD Report
Certificate & Bonds Report
Policies Report
Stock market
We have made it easy for you to manage your stock market as the software takes care of all your transaction report. Invest Plus is smart enough to record all reports and provide it to you when needed. Directly import broker bill from 400 brokers with 2 click and it's done.


Transaction

Opening Stock with excel file import
Broker Bill
Broker Bill Import
Merge Scrip

General Reports

Scrip Status
Share Trading
Short / Long Gain Report
Speculation Report
Advanced Report



Monthly Scripwise Purchase Sale Report
Negative Stock List
Monthly Profit Analysis
Odd Sale List

Action Report

Merge Scrip Report
Demerge Scrip Report
Split Scrip Report
Bonus Scrip Report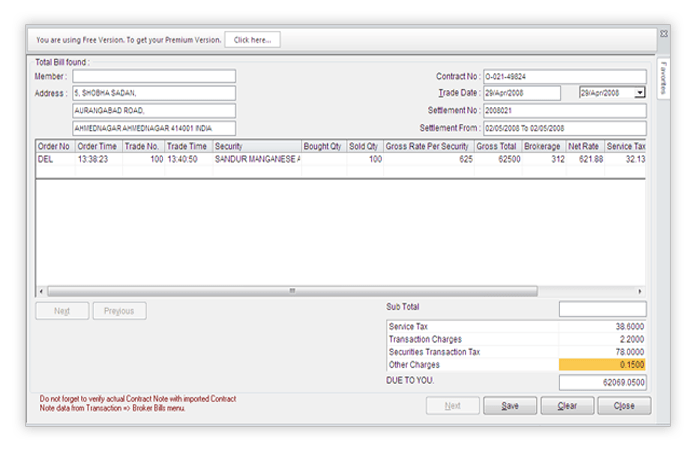 Future & Option
Toughest part is to manage F&O accounting, we made it simple by just importing contract note in to software, and software takes care of rests.
Trade Master
Select F&O Trade
F&O Opening Stock
F&O Bill
F&O Bill Import
F&O Rate
Trade Status Report
Current Holding Report
Speculation Report
Valuation Report
Opening Stock Report
Mutual Funds
Manage your mutual fund without any entry directly import data from your mutual fund provider, you don't have to be expert to manage your SIP records and ledger accounts, Daily NAV update gives you mutual fund portfolio valuation.


Mutual Fund Import

Common Excel File Import
CAMS File Import

Mutual Fund Master
Opening Mutual Fund
Purchase Mutual Fund
Investment Plan (SIP)
Sold Mutual Fund
Switch In Mutual Fund
Mutual Fund Dividend (Reinvestment)
Mutual Fund NAV
Fund Staus Report
Opening Stock Report
Purchase Report
Sale Report
Stock Report
Gain Report with Percentage
Valuation Report
Investment Report
Switch In Report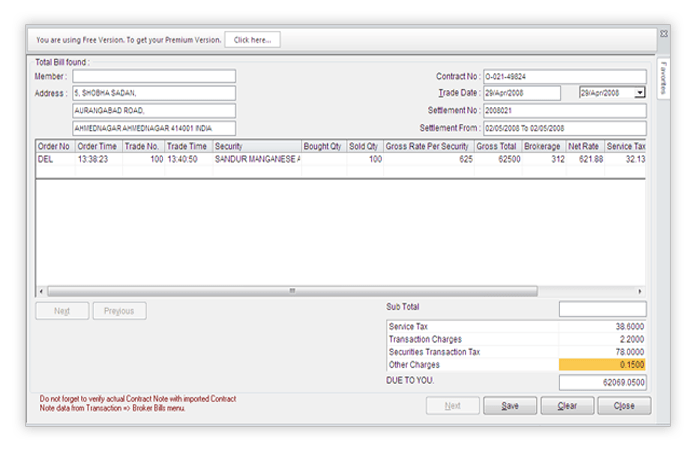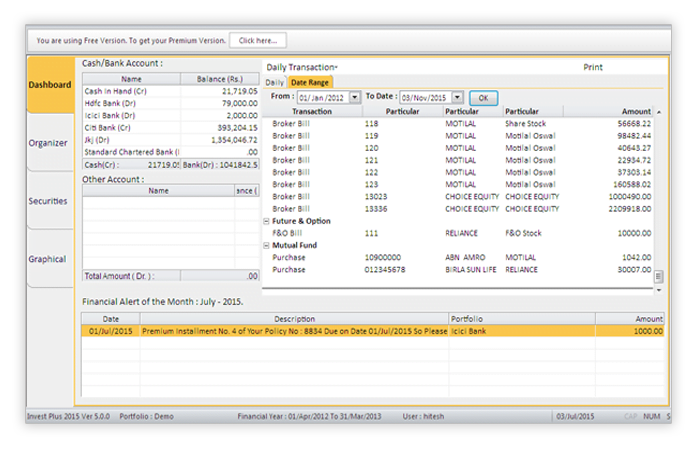 Other Useful Features and Organizer
Besides these Invest Plus also provides other features as a bonus to the users. Without any professional help an armature can also handle invest plus and feed their information in it.
Backup / Restore data
Copy Account Master
Delete Multiple Transactions
User Master with User Right & Favorites Shortcuts
Full Detail Help File