---
INVEST PLUS FEATURES
---
Intuitive features that
help you
manage your money

efficiently
Personal Accounting
---
Get your final accounts ready on your finger tips! Yes, you don't have to be an accounting or finance expert to manage your or your family's finances. This personal accounting software not only helps you keep track of your financial activities, but also offers smart tools to make recording and tracking your expenses easier. It's simple! It's easy to use! And you will have the tools and information you need to smartly manage your money & make better decisions for your financial future.
---
Easy
import
---
Generate
reports

---
No manual
entries

---
Hassle-free
management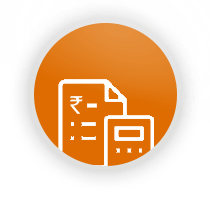 Budget & Financial Analysis
---
Make Wise Financial Decisions and Invest Your Money the Right Way! The Personal Budgeting feature will help you monitor your income, expenses, and cash flow. Not just that, it also helps in analyzing your spending habits, improve your monthly budget work & give you a clear picture of your financial transactions over time. Make your life easier with Invest Plus, a FREE Personal Finance Software that helps in financial planning to help you plan your finances in a better way.
---
Compare with
actual

---
Compare
accounts
---
Future
estimation

---
Investment
graph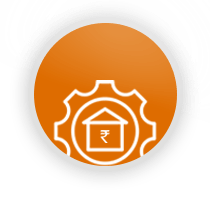 Asset Management
---
Manage your assests in Hassle Free Manner! With Invest Plus, you can easily manage your assets and get detailed report of depreciation, maintenance, valuation, listing etc. in a single software. It also offers a detailed report of each and every types of asset and you can instantly take a print out of the report. Start managing your assets with Invest Plus and stay updated with each and every detail of your assets to make well-informed investment decisions.
---
Listing
reports
---
Maintenance
report

---
Partner-wise
valuation
---
Depreciation
report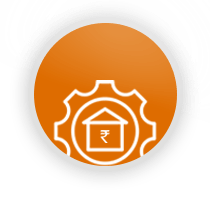 Loan & Mortgage
---
A Powerful Software that manage your loans under One Roof. The key features of this portfolio management software allows you to schedule recurring entries, check interest payments, view outstanding amounts, calculate repayments and automate transactions so that you can stay on top of your loans in one place! You can also generate customized reports for a quick or detailed evaluation. With Invest Plus, managing your wealth has never been so easy!

---
Interest
calculator

---
Organised
management
---
Detailed
reporting

---
Reduced
errors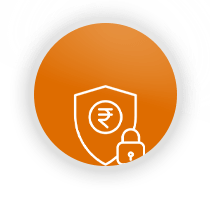 Fixed Deposit & Bonds
---
Managing finances of your family doesn't seem like an easy task, but Invest Plus makes it easy. It covers all the many different types of transactions that one might need to make, including fixed deposits, certificates and bonds. Furthermore, Invest Plus provides you with reports that are very useful for helping you track the progress of your savings.
---
Withdrawal
report
---
Interest
report
---
Bonds
report

---
Interest
calculator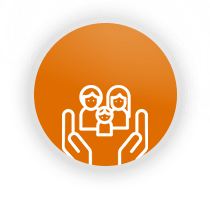 Insurance & Policies
---
A platform where you can find all your policies in one place. Invest Plus provides an easy way to manage all your insurance policies in one place. Get a clear picture of your investment with advance reporting including due date reminder and accrued report. You can easily manage your policy anytime anywhere with this personal finance software.

---
Due Date
reminder

---
Auto
linking

---
Policies
report

---
Insurance
report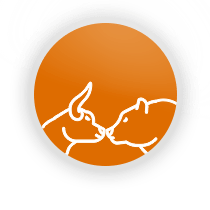 Stock Market Portfolio
---
Why Invest Plus when there are already so many stock market portfolio management software in the market? Well, it's quite simple. Invest Plus is not your typical stock market software that only allows you to keep track of transactions. Invest Plus also allows you to import data from your brokers, view all your data in a single place, monitor your portfolio in real-time, take advantage of its alerts feature, download your reports in different formats, and much more.

---
Quick
import

---
General
report
---
Advanced
report

---
Action
report
Future & Option
---
InvestPlus Software can provide you with all the necessary tools for managing your F&O trading. It gives you the power to create and customize reports on your investments, including a complete list of transactions, numerous charts and graphs based on your portfolio's performance, and a full report showing details on each individual trade.

---
Quick
import

---
Hassle Free
Management

---
Speculation
report
---
Valuation
report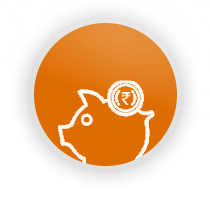 Mutual Funds Portfolio
---
Managing mutual funds can be a stressful process. Fortunately you have Invest Plus, a simple and organized way to manage your Mutual Funds without any manual entry, allowing you to have a clear view of your mutual fund data. You don't have to be an expert to manage your SIP records and ledger accounts. Just import data from your mutual fund provider and let the software do the rest.

---
Quick
import
---
Investment
Plan

---
Real Time
NAV
---
Advanced
Reporting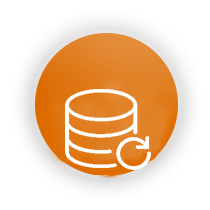 Utilities
---
Worried about error in the data or losing it? Invest Plus has taken care of it for you. Invest Plus is a Personal Finance & Portfolio Management Software that allows you to back up your data, rebuild your data, delete multiple transactions at once and much more.
---
Data
Backup

---
User
Management

---
Merge
Account
---
Statistical
Report