"The Fastest and the Smartest way of Managing, tracking and Accounting your Investment."
Introducing Invest Plus – Now Anyone, No Matter How amateur in Financial Management and Accounting!
Manage your Portfolio and Assets efficiently

Simplified Personal Accounting with single click

Personal, Multiple & Family Financial management

Manage Loan & other liabilities effortlessly

Get 300+ Customized detailed reports on the go

Online rate updated balances with Zooming facility from Final Account Statements to Voucher Entry level with Edit/Delete facility.

Safe and secured data record with editing facility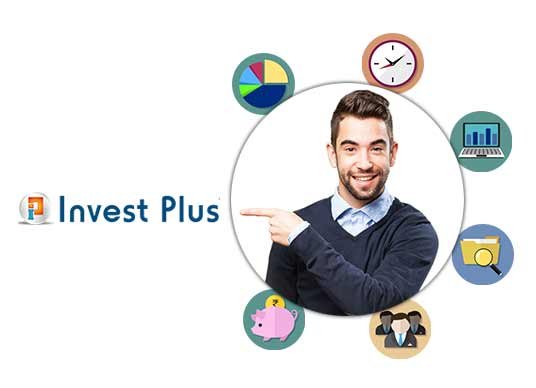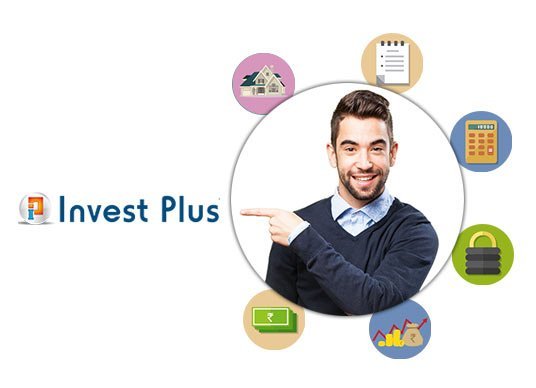 Portfolio Management Software that helps you to take control of your investments in the right direction.
Full Cycle Bookkeeping

Financial Statement Preparation

Cash-flow Analysis

Journal & Ledgers

Bank Reconciliation

Asset Management and Valuation

Loan management

Securities, F&O; and mutual funds Status

Organize Personal Information and Scheduling

Upload broker bill & statements for entry less financial management
What Our Customers say about us
Sanjay Koni, Bangalore (Individual Investor): The software is very user-friendly and allows the import of contract notes for share trading. It is of great use in Personal Accounting as it allows the upload of Bank Statements, Insurance Policies, helps in keeping track of interest received. The customer service was excellent which helped in solving all the queries.

Jaynesh Doshi, Mumbai (Chartered Accountant): Invest Plus helped me a lot in managing my HNI clients' stock portfolios by making quick calculations for short/ long term gains and taxation purposes. Data import facility helped to a great extent as all the data could be analyzed at one place and the right course of action and decisions could be taken.

Rajesh Gandhi, Mumbai (Accountant): As an Accountant, I have to manage multiple clients' portfolios. Invest Plus made multiple Portfolio Management very easy as I was able to import data in no time. Also, the customer service was extremely helpful at all the times helping me out understanding every aspect of the software.

GNK Kumar, Bangalore (Individual Investor/Trader) :The Invest plus software is very useful in managing the personal finance, may be buy/sell in shares, future and options, mutual funds, multiple bank accounts, short/long term capital gain reports, trial balance, opening/closing balance,etc without the help of a qualified accountant and the support staff is extremely good in resolving any issues on top priority. I have been using this software since last 10 years, and I recommend to everyone who is in need of an efficient software for managing their personal finance should go for Invest plus available at a very reasonable price.

Alok Raniwala, Pune (Individual Investor): I am using invest Plus from last six months and am extremely happy. With all the features it has for personal and family accounting as well as investment portfolios. This software is very user-friendly and adaptive to my personal requirements. Earlier I was using some other accounting software but it was too rigid and not user-friendly. The Plugin facility is very good to download the Bank statement directly in the accounting software and thus avoids a lot of rework. The support team of Invest Plus is very good and very helpful. I would strongly recommend individual users and family users to go to Invest Plus.
Invest Plus for All
Personal, Multiple & Family Financial management
For Investor
For Professional
For Advisor