---
FUTURE & OPTION
---
Make the right decisions with
powerful portfolio management software.
The all-in-one solution for stock brokers to invest, monitor, track & analyze your futures & options trading.
---
---
Are you an options or futures trader looking
to manage your portfolio efficiently?
You've landed at the right place. A futures and options portfolio comes with a number of risks and challenges. The biggest challenge is to find the right time for harvesting the profits. Invest plus software helps you to manage your portfolio wisely. It helps you to create and manage your futures and options portfolio in an easy manner. This complete F&O Solution for stock brokers allows you to track the progress of your portfolio to give you a clear picture of your investments
F & O
Transactions
---
Effortlessly record your stock market transactions with this Portfolio Management Software. Invest Plus is a user friendly software designed for the Indian markets. Maintain your investment portfolio by keeping a track of your F&O Accounting.
Through Trade Master, create trade of the specific scrip & the month & let the software calculate expiry date for you.
View your detailed F&O transaction status - settled, unsettled & settled with close.
This software lets you record any opening stock of F&O, if available.
Manually create broker (F&O) bills along with all the necessary details relating to the particular scrip.
Can be used by individual users as well as stock brokers.
Import
F&O Bills
---
No more manual broker bill entries! Import your broker bills into the software and track your portfolio with real-time data. This software helps you plan a effective trading strategy with its analytical tools & reporting. Make better investment decisions with Invest Plus.
Save your time and energy with the import feature of Invest Plus.
It lets you import any broker bill, just in a few clicks.
No need to go through the tedious work of entering contract note manually into software.
Import broker bill in any formats like XLS, PDF, CSV, etc.
Stay updated with the current scenario with F&O rate feature that lets you know the updated rates.
The software lets you identify & analyze your income & plan your next investment accordingly.
F&O
Reporting
---
This portfolio management software lets you generate various reports that help you in knowing your exact current situation of investment. Below are the list of reports that can be generated.
Trade Status
Current Holding
Speculation Report
Valuation Report
Opening Stock Report
Trading Report
Advance IT Estimation
Margin Report
Turnover Report
F&O Report
Broker Report
Trade Report
Bill Summary Report
Invest like a pro without requiring any professional knowledge.
---
Gain insights into your
transactions at your fingertips.
Dynamic Reporting
Invest plus software is a premium and advance level accounting software solution that provides investor with different type of report like F&O rate, trade status report and many other advanced level report.
Advance Tax Estimation
This financial portfolio management software helps you manage your portfolio by generating advance tax estimation report. This report will give you a clear picture of tax to be paid at end of the financial year.
Current Holding Status
With Invest Plus, know the status of your current holdings by comparing your scrips with real-time market data. The current market price analysis puts you in a better position to make better decisions for your financial future. 
Customer Support
We believe in providing the best customer service with utmost customer satisfaction. Our support team is available to help you get through any of your queries that you face while operating Invest Plus Software.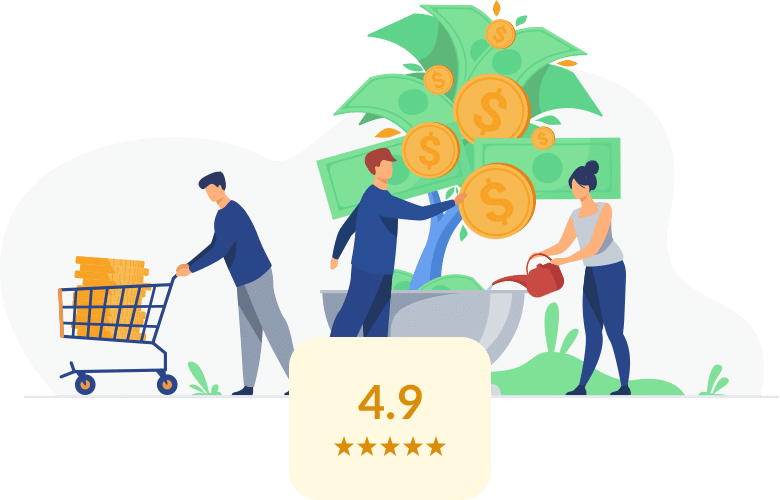 Start now and
make your finances clear and organized
---