S

---
STOCK MARKET PORTFOLIO
---
The Faster and Easier Way to Manage your
Stock Market Investment Portfolio
No Hassles, No Toils. Just Faster & Better Investment Decisions.
Are you tired of dealing with the hassles of accounting your day to day trading activities?
What if you could just import your broker bills and let the software automate the further process for you?
Yes, you read that right. Say goodbye to the daily hassles of managing your trading account activities with this stock market software. No software experience or accounting knowledge is required to operate this software. Even a first time investor with no knowledge of accounting can use Invest Plus to save time & keep a track of your investments & securities. This portfolio & share accounting software lets you know where your money is and where your money goes. Get a clear picture of your asset classes, short term & long term capital gains and smoothen your taxation process within just a few clicks. With Invest Plus, get your investment information faster than ever before.
Import Your
Broker Bills
---
Importing the broker bills is one of the most prominent features of this stock market accounting software. Not only does it help you get rid of manual mistakes but it enormously saves your time & energy, making it a great investment management solution to rely on.
The only portfolio & share accounting software in the market that gives you the option of importing your bills from your broker.
Save yourself time & ensure accuracy by importing the broker bill in just a click.
No more physical maintenance of your stocks. Now you can maintain & keep a track of all your investments digitally.
 Easily generate reports and charts for your clients, investors, or auditors.
Automate the accounting process. Once imported, this share accounting software creates all the necessary ledgers required for share accounting.
Reflection of short term or long term capital gain in the final accounts.
Know where you stand in the stock market share of a particular scrip.
Record Major Details
through Masters
---
Invest Plus is designed to be used by accountants and non-accountants alike. It has an intuitive and easy to use format that allows users to record share transactions in a few clicks. You can key in scrip details and then Invest Plus does the rest of the work for you. With this share accounting software, you can record all your scrip transactions in a few minutes.
Scrip Master: The scrip master lets you enter details the BSE code, NSE code, name of the scrip, ISIN number, security type, face value, industry  & much more. You can search & edit existing scrips in from the scrip master as well. 
Portfolio: This section allows you to add any scrip into your portfolio. You can manually add a scrip from the list of scrips provided in the software. Similarly, a scrip can be removed from your portfolio as well. 
Broker Master: This section allows you to enter the broker name for the specific portfolio, set the brokerage calculation to manual or auto, set brokerage rates for different transactions (intraday brokerage, future brokerage, option brokerage, etc) along with basic details like address, contact number, etc.
DEMAT Master: It allows you to maintain & manage all the Demat accounts that you use for your transactions. Manage details like DP name, joint holder & nominee name, if any, D.P ID number, Client ID number, address, contact number & contact person for a specific portfolio. 
Corporate
Actions & Reports
---
Invest Plus has been trusted by more than 15k+ users when it comes to recording corporate actions like  Merging scrip, demerging scrip, splitting shares, and much more. Invest Plus is the ideal tool for all kind of investors and financial advisors.
This feature allows you to:

Merge scrips
Demerge Scrips
Split share price
Record Bonus received
Transfer stock from one Demat to other
Record Share Dividend

View history of previous merger or demergers, bonus or dividend received.
Generate dynamic reports for all the corporate actions mentioned above.
Become your own CA with this stock market accounting software.
This software has proven be a handy tool for investors as well as market leaders.
Advanced
Reporting
---
We at Invest Plus Software believe that having an accurate track on your share portfolio is imperative to your financial health. This stock market accounting software generates dynamic reports and gives you a detailed breakdown of your shares. The software has exclusively been designed for share investors saving them time & energy.
Know your scrip status, scrip rate summary report, opening & closing stock of the scrips.
Generate share trading report based on FIFO method.
Determine share speculation income along with short term & long term capital gains.
Estimate your current valuation, status of your current IPO application & allotment and share buyback report as well.
Generate reports like:

Investment Report
Industries Report
Broker Bill Summary Report
Portfolio Wise Gain Report
Advance Income Tax Estimation
Monthwise Scrip Purchase Sale Report
Automate share accounting process with this powerful & scalable tool. Invest with Confidence. 
Streamline the way you
manage your portfolio.
What is stock market portfolio?
A stock market portfolio, also known as an investment fund or asset allocation scheme, consists of different stocks that are chosen based on their relative performance over time. The goal is to achieve a specific risk-return profile by combining the best performing assets in proportion to their overall contribution to your portfolio's return.
The most common approach to building a stock market portfolio is through asset allocation. This means choosing which percentage of your total wealth should be invested in each type of security. A good rule of thumb for this decision is to allocate 10% to 20% of your money into equities, 60% to 70% into bonds and the remaining 30% to 40% into cash.
The main advantage of using an asset allocation strategy is that it allows you to diversify your investments across multiple sectors and companies while still achieving your desired level of risk.
How do I choose my
stock market portfolio?
There are many factors to consider when determining what types of securities to include in your portfolio. These can include:
Market capitalization - how much does the company trade for per share?
Sector - what industry does the company operate within?
Dividend yield - how much will the company pay out in dividends annually?
Price/earnings ratio - what is the price of the company compared to its earnings?
Earnings growth rate - how has the company performed historically?
Risk tolerance - how willing are you to take more risk than others?
Time horizon - how long do you plan to hold the position?
Tax efficiency - how tax efficient is the company?
Liquidity - how easy is it to sell shares if needed?
In addition, there are other considerations such as whether the company is publicly traded or privately held. If you have a large amount of money to invest, then you may want to look at index funds. Index funds are designed to track the returns of the S&P 500, Dow Jones Industrial Average, Russell 2000, MSCI EAFE and MSCI Emerging Markets indices.
What are the benefits of investing in
stock market portfolio?
Investing in a stock market portfolio provides several advantages including:
Reduces volatility – since all of your holdings are exposed to the same economic conditions, they tend to move together. As a result, you reduce the chance of experiencing excessive losses due to one bad year.
Increases diversification – by spreading your money among various companies, you increase the chances of making money even if one or two companies don't perform well.
Allows for greater flexibility – because you own a diverse group of stocks rather than just one or two, you can easily change your portfolio composition depending on your needs. For example, if you're planning on retiring soon, you might decide to shift some of your money towards high dividend yielding stocks so you'll receive regular income.
Can I buy
individual stocks?
Yes! You can purchase individual stocks directly from the stock exchange. However, buying individual stocks requires a lot of time and effort. It's also important to remember that not every single stock will make you rich.
What is
Stock Portfolio Management Software?
Stock portfolio management software provides an integrated set of tools for tracking project performance against goals and objectives. The SPM tool can be used by individuals, financial managers or business executives who are responsible for making strategic investment decisions about their stock portfolios. It helps them manage risk while maximizing returns. The following features are available in the SPM tool:
A graphical user interface that allows users to enter data into a database. This GUI also displays information from the database.
An interactive charting package that enables users to view historical and forecasted values of key variables such as earnings per share, revenue, etc.
A customizable report generator that produces customized reports based on the data entered into the system.
A flexible reporting engine that allows users to customize the format and content of their reports.
A robust security model that prevents unauthorized access to the data stored in the database.
What is a good investment strategy for someone who wants to invest in
stocks and bonds?
Investing is all about risk and return. The more risky an investment, the higher the potential return. However, if you put too much money into high-risk investments, they could lose value or even go bankrupt. On the other hand, low-risk investments can be very boring and not provide enough of a return to justify their risks. You have to find a balance between the two.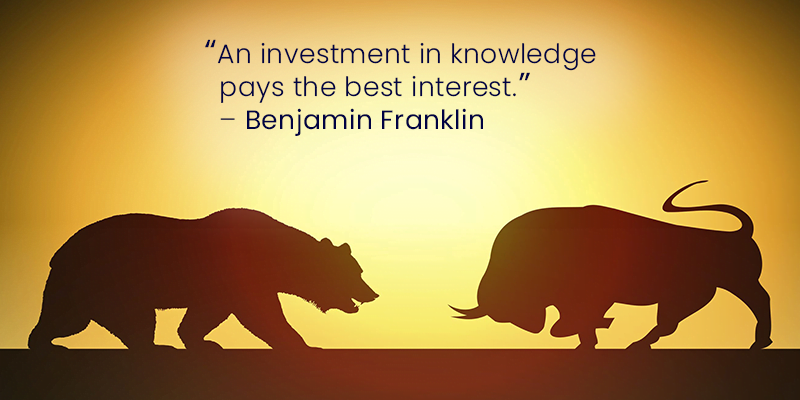 Can I use
Invest Plus

on multiple accounts at once?

In the free version, you can manage one portfolio. 

To add more portfolios, you can check our premium plans that offers additional features.
Do you have any
customer service representatives

available?

Yes, you can get in touch with our support team via call on

80000 06688

or email -

support@investplus.in
Download

Invest Plus for free

You can download lifetime free version of Invest Plus from

here

. It will give you an idea about the features and functionalities available in this product. 
What do I get for Fixed Asset Management when I
sign up

for Invest Plus?

When you join Invest Plus as a free member, you'll receive:
A personalized dashboard that allows you to view all of your financial information at one glance.
An intuitive interface that makes managing your money simple and fast.
Need help getting started? Check this
user guide
and follow the instructions for quick and hassle-free installation and activation.