---
MUTUAL FUNDS
---
(Invest) your
way to wealth

with Invest Plus Mutual Fund Software.
Organize Your Mutual Funds Portfolio and Improve Your Financial Life
---
---
Losing track of your mutual fund investments?
We're here to help you.
It's not a secret that mutual funds are very important to your financial future. Keeping track of them and their performance can be very difficult without the right tools. Invest Plus is a Mutual Funds Portfolio Management Software that manages your investment from the comfort of your home. You don't need to be an expert in record keeping, you just need to install the software and enter the necessary data and Invest Plus will take care of everything else. The software helps you to build your portfolio, track the performance of your investments, enter details of various transactions and view reports on all these aspects. Helps you to save time and money by making the right investment decisions. 
Import & Automate
Mutual Fund Accounting
---
Eliminate manual entries, save time & accurately generate reports. Invest Plus offers the security, flexibility and efficiency that investors and portfolio managers need. It makes it possible to have everything you need to manage your own account.
Import all your MF transactions into the software in just one click.
Automate all accounting process on import.
The software automatically generates necessary ledgers like investment accounts, bank accounts, credit card accounts, etc automating your accounting process.
Maintain a complete portfolio with this wealth management software.
Calculate short term/long term capital gains.
Import the file from various formats - XLS, PDF or HTML.
Invest Plus also allows you to check any historical performance of previous transactions.
Record Transactions
including SIP
---
Invest Plus is a perfect tool for Mutual fund investor. It allows you to manage all your MF investment in one place and also gives you the option of automatically updating your holdings without any additional work from your side. Achieve your financial goals and make better financial decisions.
The mutual fund master allows you to enter all details relating to a fund including NAV.
Record your openings, if any.
Record purchase of any new MF.
Record sale.
Enter details of your Systematic Investment Plan (SIP), set the periodic installment date and let the software make the recurring entries for you.
Switch portfolios & maintain your family accounting & finances. 
Record your fund fess & expenses.
Switch In/Switch Out
a Mutual Fund Transaction
---
Simplifying the most complicated entries, just for you! The key features of Invest Plus helps you in improve your financial planning, thereby achieving your financial goals. This user friendly software can be used by any individual.
Conveniently switch from one portfolio to the other.
Record the date of purchase and the date when you transferred to another fund, switch in folio number, switch out folio number, units, amount, NAV all in a single platform.
Know the reason of your switch in or switch out by entering remarks or narration.
This feature lets you stay updated with the status of your MF investment.
This feature lets transaction to be recorded for all family users.
Its a complete solution to manage your investments at one place.
The goal of Invest Plus is to help you save time from manual entries so you can focus on your personal goal allocations.
 
Mutual Funds
Reporting
---
Invest Plus offers easy to use software to track your fund performance. The software has built-in features and tracking capabilities that help you to monitor the performance of the funds with ease.
The list of reports include:

Mutual Fund Status Report
Opening Funds Report
Purchase & Sales Report
MF Stock Report
Short Term/Long Term Capital Gains Report 
Valuation Report
Investment & Trading Report
SIP Summary Report

The software helps in cash flow analysis & tracks complete portfolio performance. 
This software has proven to be useful for fund managers to manage the equity fund, liquid fund, debt fund, and many more.
Why Limit your Investment Returns? Make Investment Decisions in a Snap.
---
Save time and money by making the
right investment decisions.
Opening MF Stock
Record your opening stock along with all the necessary details. You can also add the date when you buy and sell units in your portfolio, thereby helping you determine the day-to-day value of your portfolio. 
MF Dividend
Record dividend and the amount which you received. Automatically tracks and records MF dividends received, calculates the NAV (Net Asset Value) and generate reports on performance and returns.
Manage at One Place
Invest Plus helps you gain complete control over your portfolio at a single place. It offers asset allocation across various schemes - flexible and easy to use interface, NAV & dividends.  
NAV Updates
Invest Plus's updates daily NAV for all funds. If you are an end investor, financial advisor or distributor. Invest Plus is the perfect solution for your fund management needs.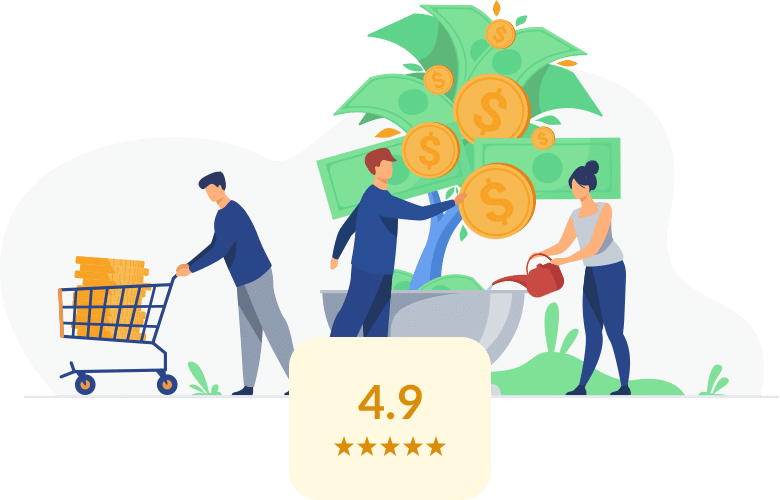 Start now and
make your finances clear and organized
---