---
LOAN AND MORTGAGE
---
Powerful Loan & Mortgage Management

Software for Individuals.
Automate Your Loan Management & Maintain a Watch over your Repayments.
Managing your loans and mortgages is a tedious and time-consuming process.
Fortunately, there is a solution.
Invest Plus is an easy-to-use, single platform that provides a complete overview of your loan and mortgage information. It makes managing your mortgages simple and convenient. The key features of this software allows you to schedule recurring entries, check interest payments, view outstanding amounts, calculate repayments and automate transactions so that you can stay on top of everything in one place! You can also generate customized reports on the fly, giving you detailed insight into how your finances are performing. With this system, managing your finances couldn't have been easier!
Manage
Borrowed & Lended Advances
---
Invest Plus Software understands the importance of loan & mortgage management and offers you a solution that is flexible, reliable, and easy to use. You can create your own personal account and manage your borrowed and lended loan records using this portfolio management software.
Manage your mortgages from one place in a very simple way.
Our entire interface is easy-to-use and user-friendly and secure interface that makes your finance management process a cakewalk.
Track your personal loans, generate payment schedules, perform loan analysis, calculate amortization and much more with Invest Plus.
If you are a mortgage lender, you can track on your lended loan record & interest receivables, set reminders, calculate interest & much more.
Generate detailed reports of your loan portfolio and their interest rates.
Never miss or delay a payment processing.
Borrowed & Lended
Loans Reporting
---
Managing manual processes of cash flows along with keeping track of the details of the borrowed and lending process is quite a tedious task. Simply manage your loan & mortgage management process and get comprehensive solution with our portfolio management feature.
Maintain a complete list of all your loan and mortgage accounts.
Get to know the status of your personal loan with a detailed report.
Powerful loan & mortgage management software that allows you to generate reports in seconds. 
All in one loan & mortgage software with industry specific reports.
Automated reminders and notifications on due payment dates, late fees and payments scheduling. 
Boost your loan recovery rate and manage your business better. 
Generates reports on a monthly, quarterly, semi-annual, annual or custom basis. 
Mortgage Loan
Tracking & Reporting
---
Invest Plus is a software which helps you track your financial health. The software automates the process of interest calculation and preparation of ledger to update the records of loan types & mortgages thus helping in reducing your efforts and increasing the productivity.
Get the most out of your money. Get a clear overview of all your mortgage loans and their interest rates. 
Get detailed status of your loans and helps in loan analysis.
Spend less time searching for payment history and more time improving your finances.
Track your mortgage loans across multiple bank accounts.
Track loans and get a detailed breakdown on your financial information.
Generate your personal loan & interest reports, on weekly, monthly, yearly or a scheduled basis. 
Invest Plus allows you to track your active loan's status anywhere, anytime. 
Ledger Interest
Calculator
---
Invest Plus is a software which helps you manage your entire loan management process. The software automates the process of interest calculation and preparation of ledger to update the records of loan types & mortgages thus helping in reducing your efforts and increasing the productivity.
Manage your loans and mortgages with ease.
Record payments and keep track of principal and interest.
Calculate interest on your types of loans and mortgages.
Reduce errors in calculations and documentation and eliminate manual revision and data entry.
Get detailed ledger of your account. 
The loan management feature enables you to generate wide variety of reports, graphs and other required custom documents.
One of the most user-friendly software in the market.
The loan software has a very user-friendly and secure interface and customer portal is easy to use
Invest in your financial freedom with this complete and efficient solution to manage your loans and mortgages.
A Revolutionary Step in Managing your 
Mortgage and Loans
What is Loan Management?
And how can you efficiently manage and track your borrowed and lended loans with Invest Plus.
A loan management system is a tool that helps you manage your loans. It can be used to track the status of all your loan process, and also help you generate reports on how well or poorly each one has been performing over time. If you have multiple lenders, it will let you compare them side-by-side so you know which lender is most likely going to pay back their debt first. Lenders use this information to determine whether they want to continue lending money to you, or if you should look for another source of funds.
How to efficiently
manage loans?
Loan Management is a process of managing loans effectively, making payments on time, making sure not affecting CIBIL score. An effective Loan management includes the following:
Managing loan accounts and their status in real-time
Monitoring payments to be made on regular intervals
Monitoring all outstanding amounts due from borrowers
Tracking repayment history for each borrower
Generating reports that help you understand your portfolio better
Sending reminders to borrowers about upcoming repayments
Automatically calculating interest rates based on various factors like tenure, rate etc.
Calculate EMI & other charges automatically
Loan management systems are designed in such a way as to make it easy for borrowers to access data about their loans from anywhere at any time. This means that you don't need to log into an online banking account every day just to check up on your finances. You can do it whenever you like without having to worry about missing out on important updates. The best part is that these programs usually offer free trial periods where you can test drive the program before committing yourself to paying annual fees. Once you're ready to purchase a license, there's no reason not to go ahead with it since you'll get constant support and maintenance included in the price tag.
Check
Invest Plus Pricing Plans
to download free version and check our pricing. 
Why Use A
Loan Management Program?
 There are many reasons why people choose to invest in a loan management system. One obvious benefit is that it makes managing your debts much easier than trying to keep everything organized manually. Another advantage is that it allows you to easily monitor what happens when you miss payments. Since you won't have to spend hours searching through piles of papers looking for documents related to your accounts, you'll save both time and energy.
Finally, it gives you peace of mind knowing that you've got complete control over your financial situation. No matter who ends up owning your mortgage after foreclosure, you'll still be able to see exactly how things stand.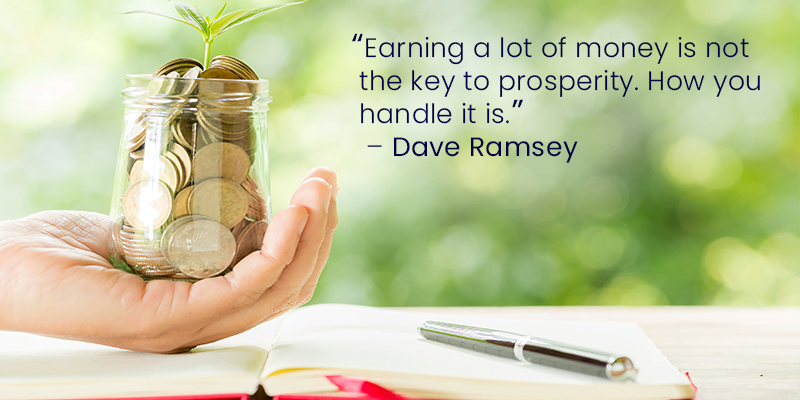 Why do lenders need
loan management or loan servicing software?
The answer is simple: Because they're better than paper records alone. Paper records and bank statements take too long to process, cost too much to maintain, and require constant human intervention to update. In addition, paper documents often end up getting lost or misplaced. As such, they become less effective over time. By contrast, loan management software allows lenders to automate processes and eliminate errors while making it easier to stay current on all aspects of their customers' finances.
How to Select a
Loan Management Software?
Before selecting a loan management solution, make sure you know exactly what kind of services you need from the software.
Do you just need basic tracking capabilities? 
Or do you need more advanced features like advanced and detailed reporting?
How many accounts should you track at one time?  
Will it be used by multiple users or only by yourself?
Can you track your borrowed loans?
Can you keep a track of your lended loans?
Will you be able to calculate the interest on your loans? 
These are some important considerations to keep in mind when choosing a loan management software package.
Why Choose
Invest Plus Loan Management Software?
Invest plus software is a good loan management system which allows you to handle multiple types of loans - borrowed and lended. It also allow users to enter information into different sections so that each type of transaction can be tracked separately. 
Helps You Manage Your Loans More Effectively - The best way to ensure that your loans get paid off as quickly as possible is by tracking what's happening with every single payment. This means keeping close tabs on when payments were made, who was contacted about late fees, etc. With loan servicing software, you don't need to do any manual data entry; everything gets automatically updated in real-time. That saves you both time and energy!
Keeps Track Of All Payments And Fees On Every Single Loan – One thing we've learned is that many people struggle to keep up with all their bills. They may forget to make some payments, miss out on others, or simply not even realize there's something due until after the fact. A loan servicer like ours makes sure that you never lose sight of anything important because it keeps track of all your outstanding debts and lets you see exactly where things stand right now. It also allows you to set payment reminders that that can set before few days so you don't miss out on any single payment. 
Allows For Easy Reporting & Analysis - Keeping track of all those pesky little details isn't easy without a good set of tools. But once you start looking into loan servicers, you'll find that almost all offer reporting features that allow you to easily create custom reports based on whatever criteria you choose. Some even give you access to historical data so you can analyze trends and patterns across different types of borrowers. These kinds of capabilities aren't available anywhere else except through a specialized service provider.
We're committed to providing our clients with exceptional customer support throughout every step of the loan management experience. We understand that when you have questions about your account, you want answers quickly and efficiently. Our team members are always ready to help whenever you call us. You can also reach us by email anytime day or night. We promise to get back to you as soon as possible.
Download

Invest Plus for free

You can download lifetime free version of Invest Plus from

here

. It will give you an idea about the features and functionalities available in this product. 
What do I get for Loan and Mortgage when I
sign up

for Invest Plus?

When you join Invest Plus as a free member, you'll receive:
A personalized dashboard that allows you to view all of your financial information at one glance.
An intuitive interface that makes managing your money simple and fast.
Need help getting started? Check this
user guide
and follow the instructions for quick and hassle-free installation and activation.