7 Must have features in Personal Accounting Software
There are risks around the world and an enormous amount of money has flowed into emerging markets.
All we need to do is manage our money!
Till now what we preferred to do was to create Excel sheets for maintaining our personal finances and kept all the data manually.
But anymore, using Invest Plus personal accounting software you don't need to put the data manually.
With it's an entry less feature, it categorizes types of transactions and you just need to fill up your basic information to connect it with your accounts and get updates about your expenses and budgets.
As personal accounting and portfolio management consist of many things, a smart personal finance plan involves developing strategies that include all the aspects of finances :
Accounting:
The software that take care of your daily entries like bank transactions, credit-debit card statements, annual statements, trial balance, etc.
Stock Market:
Dealing with stock market transactions every day is no easy task to perform.
Stock Market Accounting Software manages your transactions and action report regarding the stock market which also manages the accounting part of it.

Budget & Financial Analysis:
This will estimate your budget plan by your regular expenses and other expenses like bills, insurance policies, etc.

Asset management:
It will keep you updated with each and every single detail of your assets along with its depreciation and assets listing report.
Loan and Mortgage:
It will help you avoid the biggest mistake in investment by providing automation to all your entries and managing monthly transactions.
Mutual Funds & Fixed Deposits:
Which will take care of your all the details regarding mutual funds and fix deposits, it will guide you about opening-closing mutual funds, sold mutual funds and will generate their report likewise it will guide you and remind you about your fix deposits.
And yes there are some more basic features like backup-restore data, delete multiple transactions, and full details help file.
When it comes down to best personal accounting software an ideal software must include these 7 essential features:
Reduces Monthly/Yearly Expenses
Time and money have always been one of the most precious commodities ever.
The personal finance software helps you in budgeting, improving your efficiency and track your personal, multiple and financial management.
The software also enables comprehensive workout capital investments, securities, and mutual funds.
Invest Plus Software manages money as well as all the hard computational work for you.
Personal accounting software covers all financial transactions
Personal accounting software offers streamlined and auditable financial management and ensures complete real-time visibility into your financial performance.
It also covers all basic financial transactions like accounting, budget, and financial analysis, stock market-related transactions, mutual fund status reports, and so on.
Invest Plus software categorizes the transactions types and set budgets to manage and track expenses.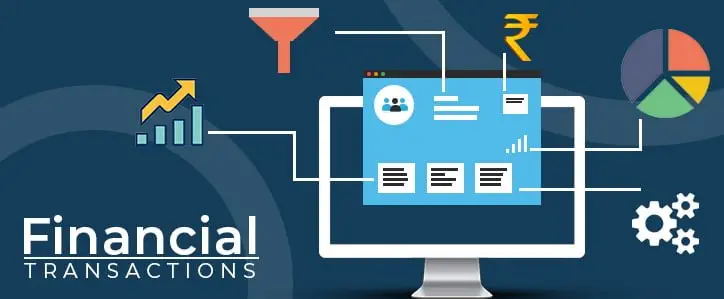 Fewer entries, more output
An essential element for every business is data reports for your investment performance and transactions that allow you to see where you could spend less, and ultimately save more money.
Through eliminating the process of entering data again and again; the software fetches required data from the connected accounts and based on that it will generate your visual reports.
Till now Invest Plus more than 300+ reports have been generating through this software.
Works smarter, not harder
Personal finance software automates the core calculations and directorial procedures and takes control of finances in the right direction.
The benefit of using good personal accounting software is that it permanently eradicates the recurring human errors and inaccurate calculations in accounting.
The problem is nowadays all of us believe in working in a smarter way and not in a harder way for anything, then why to work hard when it is about your financial data.

Simplifies tax agreements
For the customer's convenience, accounting and financial management software features take care of basic analysis also which will include report making, payroll assistance.
And it is the most efficient source of tax and audit preparations, with the earning trackers.
Simple reports help you visualize your financial health and know exactly how you spend.
Improves accuracy
As it is a software, which is going to take care of your personal accounts and not a human, so don't worry about the mistakes, because a human can make mistakes when it is about numbers and calculations but machines don't.
So your data would be as accurate as it should be.
And as your data would be in software and not in a torn old yellow colored sheet, you can access it at any time you want even after ages also, without getting them dull or mishap.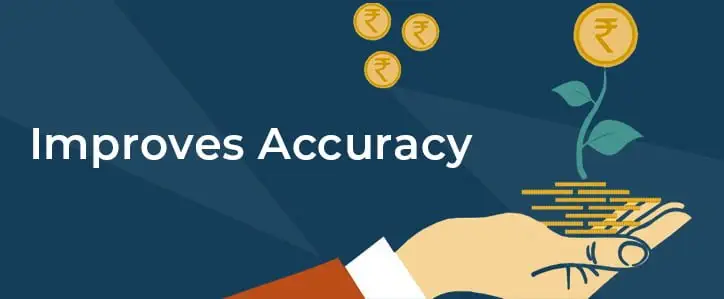 Data security
Even if it's a small-time investor or a family office, when we talk about all the personal and financial data on software, security is a must, to be taken care of.
so don't worry Invest Plus will eat up all your financial problems and worries and will keep your data secured and safe.

Final Thoughts
Choose the right personal finance software to Manage Your Money!
Invest Plus is an All-In-One personal finance tool to manage personal finances and portfolio effectively with a simplified personal accounting technique.
With Personalized Investment tracking for individuals and family Invest Plus is one of the most downloaded personal finance software
We're changing the way you manage your personal finances.