Why Invest Plus is one of the best stock market accounting software?
09/06/2017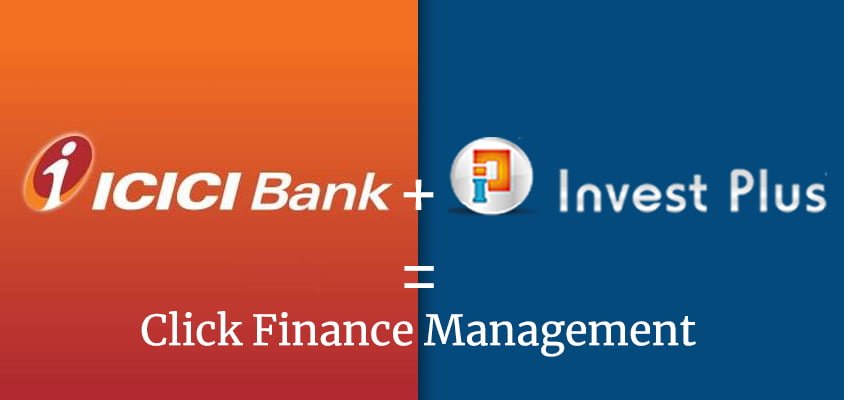 How ICICI Bank Customers Can Effectively Manage Their Finances With Invest Plus
09/05/2019
Mutual Funds have become a booming financial product for today's retail investors. It is a type investment consisting of a portfolio of stocks, bonds or other securities. It's versatility in giving variety to investors suiting their risk profile, investment horizon and goals are tremendous. With the mutual fund management software like InvestPlus, you can manage all the segments to strengthen the business with all our unique features.
Easy, Fast and Accurate Mutual Fund Management with InvestPlus
Now, people invest in various Equity and Debt mutual funds according to their goals, time horizon, and risk profiles. With multiple mutual funds, the task that arises is to manage them well. The average mutual funds hold thousands of distinct securities, which means the mutual fund shareholders gain important diversification at a very low price.
Investplus Mutual Fund Management Software allows it's users to do with ease. Let's see how:
Opening Feature
You can manage your previous year's mutual fund balances in different schemes by taking it into the opening balance of this year through it's 'Opening' feature.
Purchase Feature
All the new funds purchased during the current year can be recorded and managed through the 'Purchase' feature.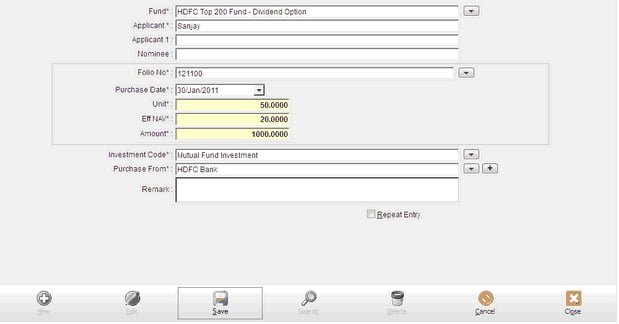 Sold Feature
Likewise, all the funds sold in the current year can also be recorded and managed through the 'Sold' feature.
Investment Plan Feature
When it comes to Mutual Funds, you've got to manage your SIPs. You can manage all your on-going SIPs in all the funds through the 'Investment Plan' feature.
Switch-in Feature
Nearing proximity to your goals and different market situations call for switching of funds. You can easily switch your funds in and out of different funds through the 'Switch-in' feature.
Dividend Feature
Mutual Funds also payout dividends. With Invest Plus, you can manage them and choose between reinvesting those dividends or depositing in the bank. All this can be done with the 'Dividend' feature.
Net Value Assets
To make your Mutual Fund management even easier, Invest Plus allows you to compare the Current Net Value Assets (NAV) with the purchase price to know the returns generated on investment. This will help you in taking better purchase and sale decisions.
CamShaft Feature
Through the 'CAMS' feature, you can import multiple mutual funds' statements at a single destination and do away with all the labor of individually importing them.
That said, now start managing your Mutual fund Investments in just a few clicks with Invest Plus.
Final Thoughts
With easy to use interface and the above-listed features, InvestPlus clearly stands out as one of the most downloaded Mutual Fund Management Software.
Get your Life-Time Free version of Mutual Fund Management Software now!